Hi!
I've upgraded from FC8 to FC9. After the upgrade my KDE4 panel is located on my secondary screen (TV) and overlapping my primary (DFP). Example: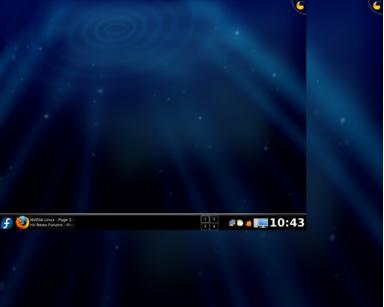 The secondary screen
is
indeed located to the right, I can put windows on it. But KDE doesn't seem to find it. I also want the panel on the primary screen.
I've tried both twinview and now two separate X-screens. But the behaviour is the same. Any suggestions what the problem is?
In FC8 I used twinview with my TV (800x600) overlappning my DFP (1280x1024).
All help is appreciated!
Thanks
/Anders